Expert Medical Diagnostic Services - XRay, Ultrasound, EKG, Holter & more..
On Call for Nursing Homes, Hospitals, Retirement Communities, Correctional Facilities, Private Patients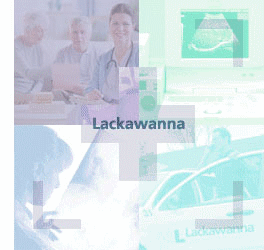 For more than 20 years, Lackawanna Mobile Diagnostic services helped medical service providers, and communities throughout the Mid Atlantic Region with outstanding medical diagnostic services for radiology and cardiology. Our recent acquisition of Genesis Eldercare Diagnostic Services and Horizon Mobile makes Lackawanna Mobile Diagnostic Services the Mid-Atlantic region's most experienced, full service mobile diagnostics provider.
Our radiological technologists & specialists and all our mobile medical diagnostics resources are fully committed to Quality Care of patients who need medical tests, such as:
We also participate in Health Fairs and Nurse's Aid training.
On Call with Care for:
Nursing Homes • Hospitals • Eldercare & Retirement Communities • Correctional Facilities •
Private Residences
Our highly trained technologists are ready to provide a wide range of mobile medical services, on-site, such as mobile medical imaging, mobile ultrasound services, Bone Density testing, diagnostic mammograms, as well as 24 hour holter monitors. These services are provided to our clients onsite at nursing facilities, physician offices, Eldercare and Retirement Communities, Correctional Facilities, etc., from our mobile medical vans and mobile medical trailers equipped with the most advanced mobile diagnostic equipment and manned by expert medical personnel.
We know our success is based upon your satisfaction, and we are ready to work hard to win and maintain your loyalty. With us, quality is more than a goal; it is a standard to uphold, a norm everyone of us lives by. You can truly count on our commitment to excellence.